4LIFE SOLUTIONS is a Danish company committed to providing clean, safe and affordable water to low-income communities which have no access to it. At Bernhardt, we have developed with 4LIFE SOLUTIONS innovative flexible bags (SAWA) that sterilize water through a solar disinfection process, thus helping to make access to water easier in tropical regions, and particularly in Africa.
4LIFE SOLUTIONS custom-made packaging technology
SAWA bags are custom-made flexible pouches that have been designed with advanced technology to purify water efficiently and conveniently. These bags are based on the solar water disinfection process which uses UVA, UVB and heat from the sun to kill microorganisms present in the water. This process has been endorsed by the World Health Organization (WHO) as safe and effective for purifying water.
The advantages of flexible bags
The SAWA bags offer a sustainable and economical solution for water purification. Reusable up to 400 times, they are a real tool at the service of local communities, and much more than just packaging.
Thanks to the solar disinfection process, these bags can eliminate up to 99.9% of bacteria, viruses and protozoa in 4 hours. They are designed for ease of use and transport with handles and suspension devices.
They are certified to international safety and performance standards for water purification, established by the WHO.
An unusual use of flexible packaging
Thanks to the collaboration between Bernhardt and 4LIFE SOLUTIONS, the SAWA bags are having a significant impact in Uganda and other regions where access to safe water is limited. These bags provide a convenient and affordable solution for purifying water, improving the health and well-being of local communities. Access to a safe source of water helps reduce disease and improve people's quality of life.
In Uganda, where access to water is a major challenge, SAWA bags have been widely deployed. They have helped provide safe water to large numbers of people in low-income communities, helping to improve their health and well-being.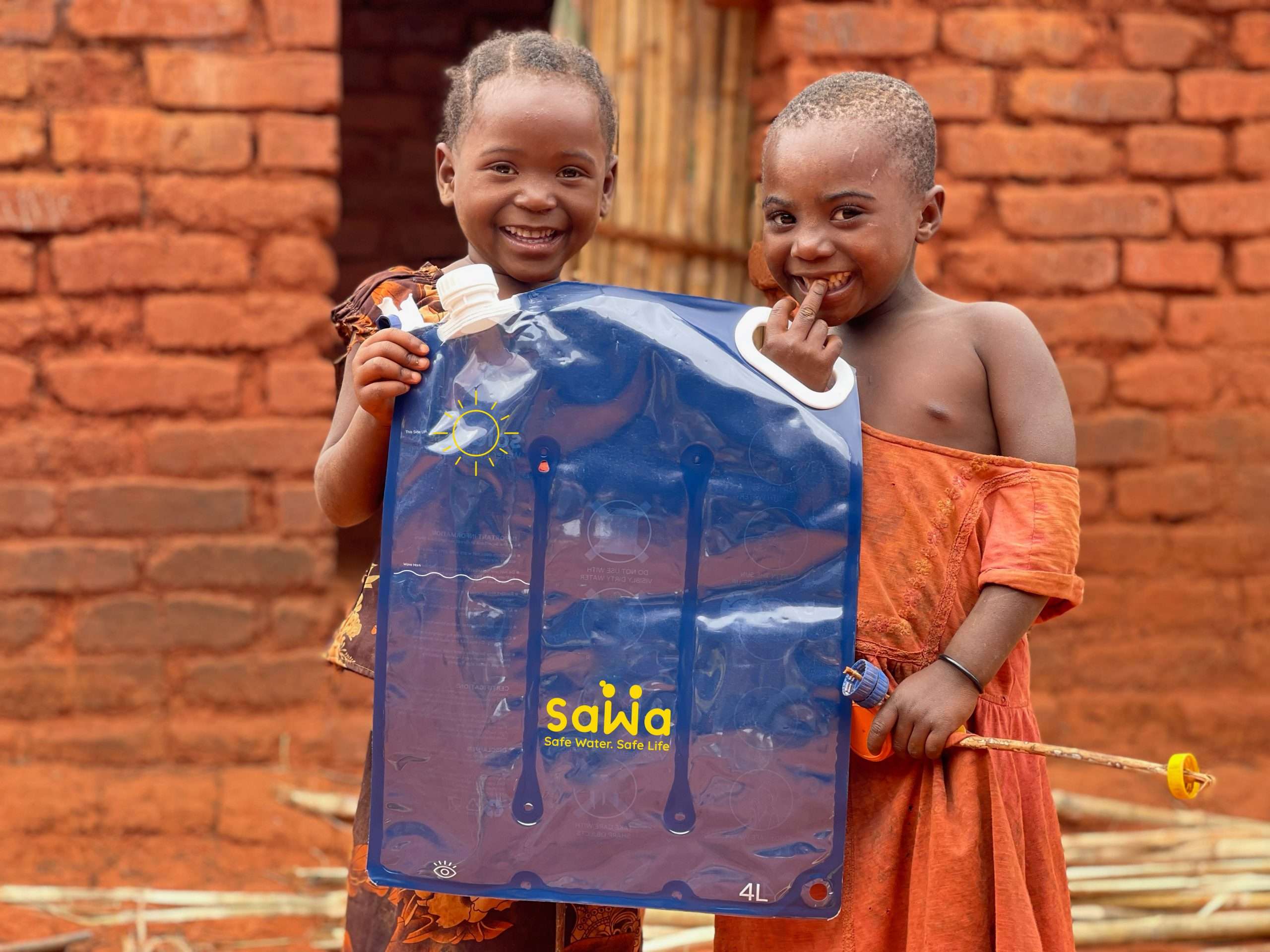 Beyond Uganda, SAWA bags can have a significant impact in other parts of the world where access to water is limited. The advantages of these bags, such as their sustainable reuse, sterilization efficiency and ease of use, make them a promising solution.
A successful collaboration
The collaboration between Bernhardt and 4LIFE SOLUTIONS in the development of flexible bags demonstrates the commitment of both companies to solving the problem of access to clean water in low-income communities. These bags offer a practical, durable and affordable solution for purifying water, helping to improve people's health, safety and quality of life.
 At Bernhardt, we are proud to support innovation and the search for sustainable solutions for global challenges such as access to water.