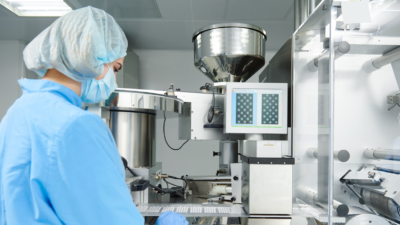 Cosmetics packaging helps protect products while presenting them in an attractive way for consumers. There are different types of containers, machines and packaging lines that can be used in the cosmetics packaging process.
Flexible packaging: a major trend in cosmetics packaging
Conventional packaging for cosmetic products includes glass or plastic bottles, bottles, boxes, tubes or even sticks.
Flexible packaging, such as eco-refills and doypacks, are increasingly popular in the field of cosmetic packaging for liquid products and powders. They reduce waste by using less plastic. They offer a practical solution for solid care products such as soaps, solid shampoos, solid deodorants, etc.
These flexible packages are also light and easy to transport. They are an ecological and practical alternative to traditional plastic packaging for solid care products.
At Bernhardt, we offer recyclable and eco-responsible flexible packaging: Doypack® for liquid, powdery and solid products. 
Machines and packing lines for cosmetic products: a focus on throughput and quality 
Packing lines are an integrated set of machines that can be used to automate the different stages of the packaging process. They include machines for filling, closing, labeling and packing containers, as well as quality control systems.
Packing lines are designed to meet industrial production requirements (clean room, Atex, GMP) and adapted to the specific needs of cosmetic products. When automated, packing lines can significantly increase production throughput and ensure consistent product quality.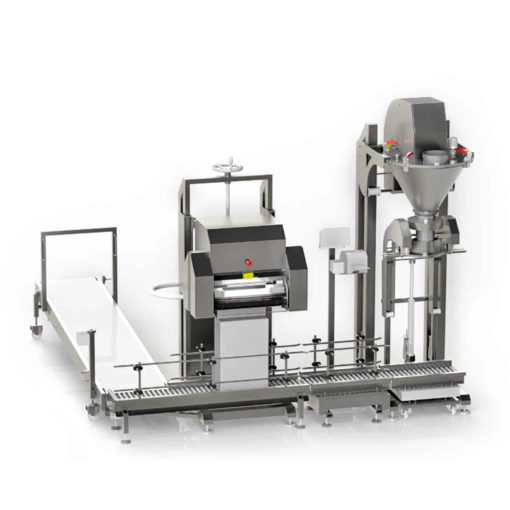 Bernhardt know-how: 60 years of experience in packing machines
Bernhardt teams have been serving industrial customers for 60 years. We specialize in filling technologies, gravimetric dosing and vacuum or modified atmosphere heat sealing. All our machines are made from stainless materials to meet industrial production requirements.
Our team of 10 people from the design office supports you in the design of your packing line by combining Bernhardt machines and, if necessary, third-party equipment. We are ready to help you achieve your production targets while ensuring the respect of your quality requirements.
We focus on innovation, quality, traceability and responsiveness in all the projects we carry out. Our project managers and our design office are experienced and are available to support you at every stage of your project. We offer solutions tailored to your specific needs.
For your cosmetic products, as well as for other sectors, we are committed to guaranteeing the integrity of your products by using high-barrier packaging and high-end machinery.