At Bernhardt, we focus our attention on the manufacturing of products of excellent quality. It is essential for us to seek to innovate in order to offer our customers high-performance solutions suited to their needs, and preserving our environment.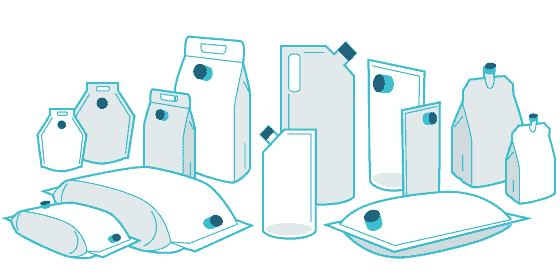 The acquisition of Deltasacs, a further step towards innovation
We are aware of the environmental impact of packaging and we know that it is a subject that is gaining momentum in the minds of companies and consumers.
This is why the Bernhardt group acquired 100% of the shares of the company Deltasacs at the end of 2021. Manufacturer of flexible packaging and leader in small and medium size pouches, Deltasacs is committed to preserving the environment.
The recyclable bottom gusset pouch: a differentiating solution
Packaging has become essential to modern consumption patterns. Product protection, ease of transport, marketing differentiation… Packaging has multiple functions, but it also has an impact. Its manufacturing process is energy-intensive, its material is sometimes complex to recycle.
Bernhardt and Deltasacs share the same vision: innovation is the answer to growing challenges and allows to offer suited, sustainable and personalized solutions. The acquisition of Deltasacs enabled the group to accelerate its transition to even more environmentally friendly solutions.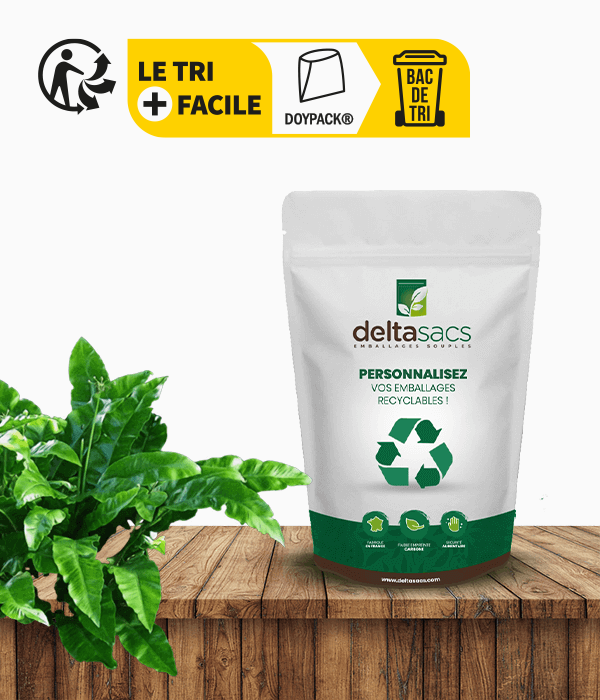 Deltasacs products: eco-friendly packaging solutions
Deltasacs, now an integral part of the Bernhardt group, specializes in the manufacturing of Doypacks®, stand-up pouches and hard-bottom bags. With 75 years of existence, it produces flexible packaging in France in compliance with international standards.
The company is committed to the environment in its production process: it carries out energy-saving processes, favours French and European suppliers to promote short circuits and offers several ranges of eco-friendly packaging solutions.
Doypacks® and hard bottom bags: eco-friendly packaging solutions
The eco-friendly Doypack® is an innovative and eco-designed stand-up pouch. Just like a classic Doypack®, it ensures food safety and the preservation of packaged products. It is airtight and resealable with a zip or a cap.
What does is it do better? It is recyclable and/or compostable! The traditional Doypack® already requires 10 times less raw material than classic rigid packaging. Its eco-friendly version reduces the amount of plastic used by 60%. Its production and transport are less energy-consuming thanks to its lightness. It can be designed in recyclable mono-material film, in kraft paper or from compostable materials.
Eco-friendly hard-bottom bags are the historical product of Deltasacs. These flexible and very stable packaging solutions are suitable for a wide range of products, from sweets to biscuits and chocolate.
They can be designed entirely in kraft paper, with or without a window, and completely recyclable in the paper collection stream. They can also be made of Natureflex film and are, in this case, fully compostable in the industrial sector but also in household composting.
Are you looking for eco-friendly packaging solutions? The recyclable bottom gusset pouch offered by the Bernhardt group is your solution.