Come and meet us from 1 to 3 October 2019 at the Vrac Tech trade show in Le Mans.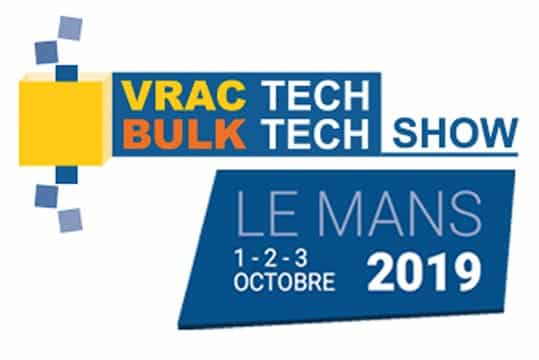 That is the opportunity to exchange on our flexible packaging solutions and packing machines that meet the needs of the most demanding manufacturers.
The VRAC TECH trade show addresses all the bulk products users problems (solids, liquids, powders, granules, fluids…).
In France and in Europe, more than 2 in 3 of the manufacturers operates with specific equipment or services every day to use bulk products: this represents for the trade show nearly 80,000 operational manufacturers from France and neighbouring countries.
At this trade show, we will explain you the benefits of soft packaging over rigid packaging.
We will also take this opportunity to present our latest innovations!
See you soon there!